The European Action-Week against Racism was held from the 16th to the 24th of March in 2013. In Iceland events were held on the 21st of March, the European Day against Racism, to celebrate the week. The slogan this year was who says we don't fit together? And a logo was made by Stefanía Ósk Ómarsdóttir.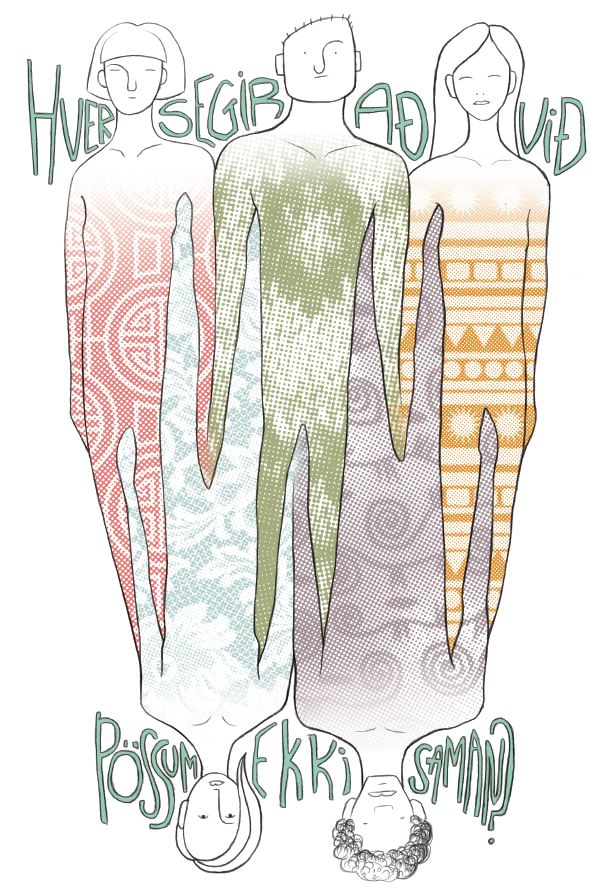 The day started with a concert in the University of Iceland organized by the Equality council of the Students Committee of the University of Iceland. The singer Friðrik Dór sang for gests and members of the Equality council distributed brochures with educational material on racial discrimination.
The ICEHR held an awareness raising event later the same day in Iceland's biggest shopping mall, Kringlan. Participants from the Icelandic Red Cross youth groups distributed brochures and talked to people about racism. People were also offered to make their mark on a finger-artwork, participate in a wheel of fortune and have a conversation with polish immigrants in a "polish couch." A volunteer group from SEEDS had a photo exhibition on place which they had designed from the theme of
 the week.  Several acts were performed by entertainment groups, belly dancers from Latin Studio danced, Soldiers of the Word and a Ten Sing group from YMCA/YWCA in Iceland performed a few songs and the singers Alan Jones and Haffi Haff finished the program.
In Akureyri volunteers from YMCA/YWCA in Iceland distributed brochures to passers-by during the day.