Shortcuts

Staff
Hjalti Björn Hrafnkelsson
Project Manager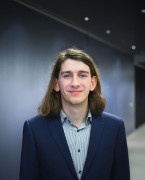 Hjalti Björn Hrafnkelsson started working for the Icelandic Human Rights Centre in March 2023. Hjalti graduated with a B.A. degree in Political Science from the University of Iceland in 2022. Before his position at the IHRC, he was a Trainee at the European Delegation to Iceland and worked for the Pirate Party of Iceland.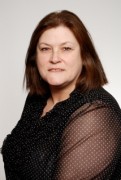 Margrét Steinarsdóttir started as the Icelandic human Rights Centre's director in March 2010.
Margrét graduated with a law degree from the University of Iceland in 1993.
Prior to joining the IHRC she was employed as the Intercultural Centre's lawyer from 2004, and took over as the Centre's director in January 2009 until November that same year. Margrét has also worked for the Government Gazette (Lögbirtingablađiđ) as well as with the Law and Ministerial Gazette (Stjórnartíđindi), Director of Internal Revenue (Ríkisskattstjóri) and Data Protection Authority (Persónuvernd).