Shortcuts

Partner project with Polish NGO's and institutions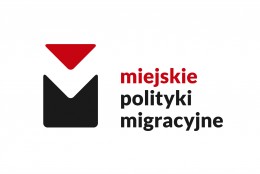 Logo of the project
The Icelandic Human Rights Office takes part in a two years project called Local Intersectoral Policies on Integration of Immigrants. The project aims to integrate migrants and the question of migration into the mainstream public debate. The project envisages development of tools and methods used to empowering migrants and engaging them in the public life as well as elaboration of recommendations for the local governments.
The project has four main modules. First is a forum on local policies and included a platforms bringing together members of civil society organisations working on migration, migrants, city officials, Polish and foreign experts and journalists.
Second is a Platform of Cooperation where the idea is to create multilingual information website for migrants, comprehensively answering needs of foreigners visiting Poland as well as a space for communication among migrants, non-governmental organizations, workers of public institutions and scholars particularly concerned with migrations.
The third module is the action Open Cities. The action aims to engage migrants in the civil audit and the evaluation of migration policies of particular cities. It is a continuation of activities that began in the first half of 2014 and which identify and promote the best practices for integration and reception of foreigners undertaken by the local authorities. 
IMI Radio was started as part of this project and is a migrant radio that aims to engage foreigners into the public debate with the Poles about the quality of state institutions' services and the public life in Poland.
Project partners: Icelandic Human Rights Centre, Homo Faber Association: www.hf.org.pl, City of Warsaw: www.um.warszawa.pl